Facts About Members Funerals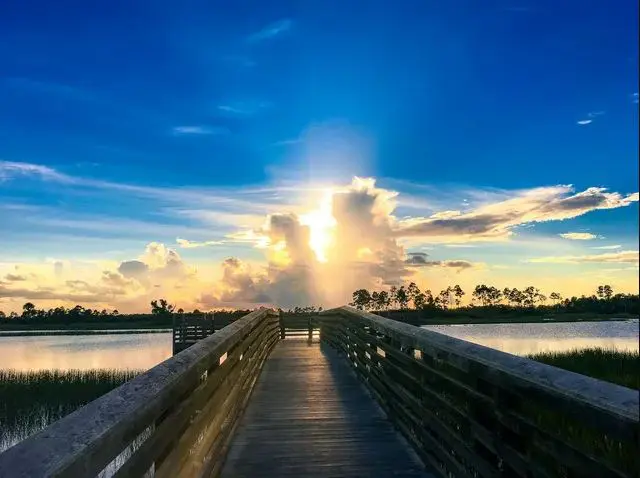 Although the burial benefits of the UNITED HEBREW COMMUNITY OF NEW YORK greatly reduce the cost of a funeral, there are still other funeral expenses. It is important to know that our members do not, nor have they ever, received a complete funeral for free.
Families are obligated to pay for the use of funeral home facilities and the professional services of a licensed funeral director.
Families are also obligated to pay for "Cash Advances," such as the cemetery fees for opening the grave.
Most people are not prepared to deal with both the tragic loss of a loved one as well as the obligation to make very serious decisions during this time of stress.
We hope that our members and their families understand that they can speak to us prior to a loss regarding their concerns. Of course, our staff is sensitive to the fact that each situation is different, and we are prepared to extend any amount of time to our members and their family. We know that we may very well be the only ones that they can comfortably contact as well as their only source of information.
Many times, to alleviate some of the problems, we encourage a Pre-Need Funeral Contract with any one of our Official Participating Licensed Funeral Directors.
Participating Funeral Directors
The UNITED HEBREW COMMUNITY OF NEW YORK has agreements with various Jewish funeral directors to provide their professional services and the use of their buildings in New York City as well as in some suburban counties. These agreements occasionally change because funeral homes may be sold, and management could be replaced.
All of our Participating Funeral Directors are owners of their own Funeral Homes.
They may also have a working arrangement with other funeral homes, which allows them to be used by a family for a funeral service.
However, the UNITED HEBREW COMMUNITY OF NEW YORK cannot promise, nor do we guarantee, that Participating Funeral Directors can offer entrance to every funeral home facility in or around New York.
Therefore, to avoid confusion and the possibility of great financial loss, it is important to contact our office immediately; we will provide information regarding funeral home locations before a family calls or contracts for an "At-Need" or Pre-Need" funeral.
Our office, whenever contacted, will always be able to provide members with exact funeral home locations, the cost of additional funeral charges, and any other fees which are normally paid by the family. Of these charges, the cost to a member's family for the use of one of these participating funeral homes can vary. Some currently charge as little as $400.00 for the use of their funeral home for the funeral service.
Graveside services can be arranged with any participating funeral director regardless of their funeral home location.
Many arrangements can be made on the telephone or via email.
Additionally, we have noticed the trend over the last decade, and more recently due to the current COVID concerns, that majority of our families are choosing to arrange graveside services.
Some UNITED HEBREW COMMUNITY OF NEW YORK members, having originally resided in New York, move to other areas throughout the country. Many have moved in the past decades to Florida and other Sunbelt states.
There is a great advantage to all these families if they decide that their burial will be in a New York or New Jersey cemetery to remain members in good standing.
These members and their families are advised to call our office first when a death occurs. Our staff, when called at any time, will help arrange their out of town local needs as well as the shipping that will be required. While working together with a family, our staff, with their permission, will contact a New York Participating Funeral Director. This director will immediately call their licensed representative near the location of the demised member to facilitate the return of the remains for burial.
Aside from the practicality of having no more than one funeral director responsible for the many arrangements that will be required until the burial is completed, there could also be a financial benefit. New York Participating Funeral Directors of the UNITED HEBREW COMMUNITY OF NEW YORK often pay a director in other cities far less than the general prices charged to families.
Families who contract with funeral homes in their local communities must pay the prices listed on the General Price List (GPL) of that facility.
Accordingly, participating directors pass the savings of their discounted price directly to our members and their families. This could safeguard families from paying "retail" prices generally charged by their local "out of town" funeral homes for removal, preparation, refrigeration, equipment, merchandise, and shipping. Consequently, the family will not be billed by the local funeral home or funeral director. They will only receive one bill, without duplicate fees or a markup, directly from the organization's participating funeral director.
The UNITED HEBREW COMMUNITY OF NEW YORK invites anyone from outside the New York State area to join only if they want to return to the Metropolitan New York area for burial.
Also, one should remember that the savings afforded to a family by membership can make all the difference in choosing whether or not to return to their original New York society or family cemetery.
Since 1901 the UNITED HEBREW COMMUNITY OF NEW YORK has always held the strictest adherence to Halacha regarding Kavod HaMeis, Taharos, and those who were a part of our Chevra Kadisha.
Today, we provide Taharos in conjunction with the offices of the Chevra Kadisha of the Bikur Cholim of Boro Park,  the Chevra Kadisha of the Bikur Cholim of Flatbush, and the Chevra Kadisha of the Vaad Harabonim of Queens.
In the environment of ever-changing modern medicine, surgical procedures, and, most recently, the COVID Pandemic, there are always new challenges and questions. These Chevros, under the guidance of their respective Rabbinical Boards, have been appointed to set the standards and supervise all Taharos for the UNITED HEBREW COMMUNITY OF NEW YORK.
Furthermore, the Chevrah Kadisha provides reliable shomrim (watchers) upon request.
Some traditional synagogues may have a volunteer Chevra Kadisha for their members. We encourage members of those synagogues to avail themselves of that service.